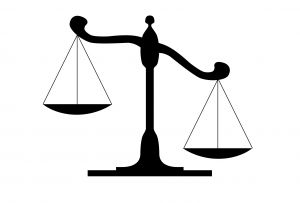 Florida civil trial juries are given wide latitude in resolving factual conflicts. A verdict supported by evidence will be allowed to stand even if other evidence backs a contrary result. However, inconsistent and inadequate verdicts must be modified or reversed.
An "inconsistent" verdict can only be corrected by the jury that has rendered it. Before the jury is excused, the party or parties taking issue with the verdict must ask the court to instruct the jury on the inconsistencies and send it back for further deliberation. If the request is denied, the jury is excused.

A verdict is inconsistent where the jury's findings in two or more respects regarding a material fact is such that both cannot be true and therefore stand at the same time. In such circumstances, contradictory findings mutually destroy each other. See, Crawford v. DiMicco, 216 So.2d 769, 771 (Fla. 4th DCA 1968).
In personal injury cases, amounts awarded by the jury for past and future noneconomic damages (commonly referred to as pain and suffering) are sometimes challenged as being inconsistent. With regard to zero or low awards, the law is that
"A verdict is not necessarily inconsistent because it fails to award enough money, or perhaps no money at all, for future noneconomic damages after awarding past and future medical expenses and past lost earnings. Under such circumstances, the issue is the adequacy of the award, not its consistency with any other award by the verdict." Avakian v. Burger King Corp., 719 So.2d 342, 344 (Fla. 4th DCA 1998).
Inadequate verdicts are corrected by the trial judge. A motion seeking the correction must be filed within fifteen (15) days of the verdict. See, Fla.R.Civ.P. 1.530(b). An "inadequate" verdict can be corrected by an additur, Florida Statute 768.74(2), or a new trial.
Florida courts have long recognized the duty of the trial court to grant a new trial if the verdict is against the manifest weight of the evidence. Cloud v. Fallis, 110 So. 2d 669, 673 (Fla. 1959); Miles v. Ware, 204 So. 2d 524, 526 (Fla. 3d DCA 1967). While a trial court's authority to grant a new trial where a verdict is grossly inadequate was well entrenched in Florida's common law, the Legislature codified the principle by enacting §768 74, Fla. Stat. ITT Hartford Insurance Co. of the Southeast v. Owens, 816 So. 2d 572, 579 (Fla. 2002). Fla. 2002).
Unlike some legal subjects, which can be confusing and unsettled, the law concerning the adequacy of verdicts is relatively straightforward and settled. The leading cases include Parrish v. City of Orlando, 53 So.3d 1199 (Fla. 5th DCA 2011), Ellender v. Bricker, 967 So.2d 1088 (Fla. 4th DCA 2007), Dolphin Cruise Line, Inc. v. Stassinopoulos, 731 So. 2d 708 (Fla. 3d DCA 1999), Stevens v. Mount Vernon Fire Insurance Co., 395 So. 2d 1206 (Fla. 3d DCA 1981), and Deklyen v. Truckers World, Inc., 867 So.2d 1264 (Fla. 5th DCA 2004).
In Parrish, despite the unrefuted testimony regarding the plaintiff's permanent pain and limitations, the jury awarded no past or future noneconomic damages. The trial court denied the plaintiff's motion for additur and/or new trial and plaintiff appealed. The appellate court reversed, finding that "[t]he failure to award noneconomic damages is unreasonable when there is undisputed evidence of permanent injury and a need for treatment in the future", holding that "the jury is not free to simply ignore or arbitrarily reject that evidence and render a verdict in conflict with it." The appellate court found the verdict awarding no noneconomic damages to be against the manifest weight of the evidence, reversed the final judgment and directed the trial court to conduct a new trial on damages.
Similarly, in Ellender, the plaintiff was injured in a motor vehicle accident and presented undisputed evidence of back and neck injuries that would cause him pain and suffering in the future. The evidence also revealed that, while the plaintiff had a prior back injury that could have contributed to his pain, he had no preexisting neck problems. The jury awarded the plaintiff past and future medical expenses but awarded nothing for past and future pain and suffering. The plaintiff's motion for additur or, alternatively, a new trial on damages was denied. On appeal, the appellate court recognized that where "the evidence is undisputed or substantially undisputed that a plaintiff has experienced and will experience pain and suffering as a result of an accident, a zero award for pain and suffering is inadequate as a matter of law."
Our law firm experienced a similar scenario in a recent jury trial. Although the jury rendered a favorable verdict on liability and past noneconomic damages, in light of the facts and circumstances presented to the jury, its verdict with regard to future noneconomic damages was clearly contrary to the manifest weight of the evidence. We timely filed a Motion for Additur or New Trial and await the court's ruling. If the Motion is denied, we will appeal.
************************************************
Contact us toll free at 866-785-GALE or by email to learn your legal rights.
Jeffrey P. Gale, P.A. is a South Florida based law firm committed to the judicial system and to representing and obtaining justice for individuals – the poor, the injured, the forgotten, the voiceless, the defenseless and the damned, and to protecting the rights of such people from corporate and government oppression. We do not represent government, corporations or large business interests.
While prompt resolution of your legal matter is our goal, our approach is fundamentally different. Our clients are "people" and not "cases" or "files." We take the time to build a relationship with our clients, realizing that only through meaningful interaction can we best serve their needs. In this manner, we have been able to best help those requiring legal representation.