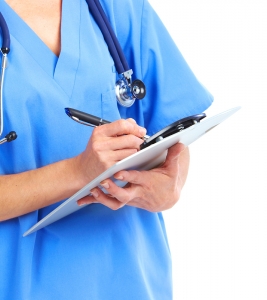 Accident victims often require medical attention. Medical malpractice sometimes makes their medical conditions worse, compounding the initial injuries with additional medical expenses and pain and suffering.
When the initial injuries are caused by the negligence of a third party, the victim is entitled to be compensated by the third party for both the initial injuries and the enhanced injuries resulting from the medical negligence.
In Dungan v. Ford, 632 So. 2d 159 (Fla 1st DCA 1994), the trial court allowed the Defendant to present expert testimony that a surgeon should not have performed a percutaneous diskectomy which resulted in more pain, suffering and expenses. The trial judge's ruling was appealed. The appellate court held that the trial judge was wrong:
"It is well-established that a wrongdoer is liable for the ultimate negligence on the part of a physician who has treated an injury in such a way that the treatment may have increased the damage which otherwise would have followed from the original wrong. Stuart v. Hertz Corp., 351 So.2d 703 (Fla. 1977); Davidson v. Gaillard, supra; Rucks v. Pushman, 541 So.2d 673 (Fla. 5th DCA), rev. denied, 549 So.2d 1014 (Fla. 1989); 57 Am.Jur.2d Negligence § 149, and Restatement (Second) of Torts § 457 (1965). Cf. Barrios v. Darrach, 629 So.2d 211 (Fla. 3d DCA 1993)."
*********************************************************
Contact us today toll free at 866-785-GALE or by email for a free consultation.
Jeffrey P. Gale, P.A. is a South Florida based law firm committed to the judicial system and to representing and obtaining justice for individuals – the poor, the injured, the forgotten, the voiceless, the defenseless and the damned, and to protecting the rights of such people from corporate and government oppression. We do not represent government, corporations or large business interests.