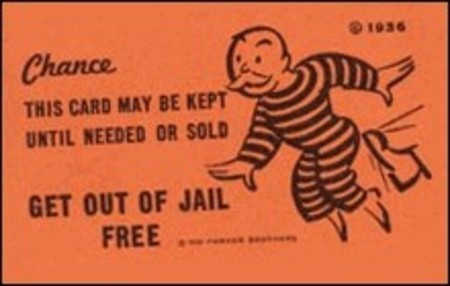 One would hope and expect in a society purporting to be civilized, that the negligence of any person or company could not be waived before it happened. Astonishingly, Florida law allows just that: pre-accident releases/waivers barring actions based on the subsequent negligence of the released party.
In other words, Florida law sanctions the equivalent of the Monopoly game, "Get out of Jail Free" pass to those whose wrongoing may injure or kill others.
Cognizant of the tremendous consquences of this law – for example, no hope of compensation for a catastrophically injured person – Florida courts have at least decided that contracts which purport to release or indemnify a party for its own negligence are looked upon with disfavor and will not be enforced unless the instrument clearly and specifically provides for a limitation or elimination of liability for such acts. University Plaza Shopping Center v. Stewart, 272 So. 2d 507, 511 (Fla. 1973). Moreover, it may be settled law that the word "negligence" must appear in the release. See, Bender v. Caregivers of America, Inc., 42 So.3d 893 (Fla 4th DCA 2010); Travent, Ltd. v. Schecter, 718 So. 2d 939, 940 (Fla. 4th DCA 1998); Witt v. Dolphin Research Ctr., Inc., 692 So. 2d 27, 28 (Fla. 3d DCA 1991); Rosenberg v. Cape Coral Plumbing Inc., 920 So. 2d 61, 66 (Fla. 2d DCA 2005); and Levine v. A. Madley Corp., 516 So. 2d 1101 (Fla. 1st DCA 1987).

Arguably, the application of waivers should be viewed as they were by the wise court in Van Tuyn v. Zurich Am. Ins. Co., 447 So. 2d 318, 320 (Fla. 4th DCA 1984): "Further, we think the clearer focus of analysis is on the defendants' duty to plaintiff, under the theory of '"primary-implied assumption of risk."' This encompasses situations in which a particular activity presents risks which are inherent and unavoidable and for this reason no duty to protect against these risks is imposed upon a defendant and no negligence arises as to them. Blackburn v. Dorta, 348 So. 2d 287, 291 (Fla. 1977); Meistrich v. Casino Arena Attractions, 31 N.J. 44, 155 A.2d 90 (1959). If, however, the defendants' actions increase or add risks not normally inherent in the activity, a duty arises and they may be found negligent."
Bottom line: Do not accept the validity or applicability of a pre-incident waiver without putting up a strong fight.
UPDATE: Claire's Boutiques, Inc. v. Locastro, So. 3d , 36 FLW D1001 (Fla. 4th DCA 5-11-2011): In a split decision, the 4th DCA refused to enforce a liability waiver and indemnification agreement signed by the mother of a 13-year-old girl who developed a serious infection following ear piercing. The majority relied on public policy concerns that favor harmonious familial relations and parental discretion over discipline while discouraging the depletion of family resources from lawsuits. CAVEAT: The accident happened in 2006.
Give Kids the World, Inc. v. Sanislo, So.3d , 37 FLW D1143 (Fla. 5th DCA 5-11-2012): Pre-accident waiver upheld.
Stay tuned.
***************************************************
Contact us toll-free at 866-785-GALE or by email to learn your rights.
Jeffrey P. Gale, P.A. is a South Florida based law firm committed to the judicial system and to representing and obtaining justice for individuals – the poor, the injured, the forgotten, the voiceless, the defenseless and the damned, and to protecting the rights of such people from corporate and government oppression. We do not represent government, corporations or large business interests.
While prompt resolution of your legal matter is our goal, our approach is fundamentally different. Our clients are "people" and not "cases" or "files." We take the time to build a relationship with our clients, realizing that only through meaningful interaction can we best serve their needs. In this manner, we have been able to best help those requiring legal representation.