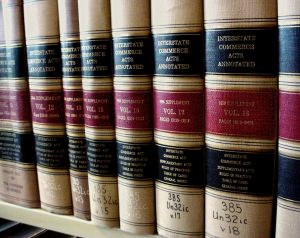 Florida Statute 624.155 provides a civil remedy for persons damaged by an insurer's failure to settle claims in good faith. The remedy can include an award of damages in excess of the insured's policy limits, attorney's fees and litigation costs. This threat is the spur that motivates insurance companies to handle claims properly. (Side note: Insurance companies hate that their insureds have this stick at hand to keep them in line. Each legislative session for the past few years, Republican legislators friendly with the insurance industry have sponsored legislation to eliminate or water down the law. Thankfully, each effort has failed. Unfortunately, they will continue trying.)
The law was recently put to the test in Perdido Sun Condominium Association, Inc. v. Citizens Property Insurance Corporation, 129 So.2d 1210 (Fla. 1st DCA 2014).
Citizens is an insurer created by the legislature for the public purpose of providing "affordable property insurance to applicants who are in good faith entitled to procure insurance through the voluntary market but are unable to do so." § 627.351(6)(a)1., Fla. Stat. As a creature of statute, Citizens' operations, procedures, duties, and legal status are governed by section 627.351(6), Florida Statutes.
After its insured property was damaged by a hurricane in 2004, Perdido Sun made a claim on its insurance policy with Citizens. Perdido Sun was not satisfied with the amount of Citizens' eventual payment on the claim and filed a breach of contract action to recover additional sums under the insurance contract. Perdido Sun prevailed on the breach of contract claim.
Based on the result in the breach of contract case, Perdido Sun filed a second lawsuit against Citizens for the civil remedy provided in section 624.155(1)(b)1., Florida Statutes, a statutory "bad faith" claim. Citizens asserted that it was immune from suit under section 627.351(6)(s)1., Florida Statutes, and that a statutory bad-faith action under section 624.155 was not among the specifically listed exceptions to this immunity. § 627.351(6)(s)1., a.-e., Fla. Stat.

The circuit court agreed, dismissing with prejudice Perdido's complaint for damages. Perdido appealed the order. In a well-reasoned and educational opinion, the First District Court of Appeal agreed with Perdido.
The court explained:
The law does impose a duty of good faith on Citizens regarding its policy holders. Although Citizens differs from private insurers because Citizens has "a duty to the state to manage its assets responsibly to minimize its assessment potential," the same statute imposes upon Citizens a "duty to its policyholders to handle claims carefully, timely, diligently, and in good faith." § 627.351(6)(s)2., Fla. Stat. Because the law, in section 627.351(6)(s), specifically imposes upon Citizens a duty to handle its insured's claims in good faith, a breach of this duty falls under the broad definition of "tort."
The decision is important in two regards. It holds Citizens to the same standard of private insurance companies and it reinforces the authority of 624.155.
If 624.155, which deals with first party claims handling, or Florida's third party bad faith laws are ever eliminated or unfairly watered down by the legislature or the courts, insureds will suffer directly from carriers not handling claims in good faith.
*********************************************************
Contact us toll free at 866-785-GALE or by email (jgale@jeffgalelaw.com) for a free, confidential consultation to learn your legal rights.
Jeffrey P. Gale, P.A. is a South Florida based law firm committed to the judicial system and to representing and obtaining justice for individuals – the poor, the injured, the forgotten, the voiceless, the defenseless and the damned, and to protecting the rights of such people from corporate and government oppression. We do not represent government, corporations or large business interests.
While prompt resolution of your legal matter is our goal, our approach is fundamentally different. Our clients are "people" and not "cases" or "files." We take the time to build a relationship with our clients, realizing that only through meaningful interaction can we best serve their needs. In this manner, we have been able to best help those requiring legal representation.