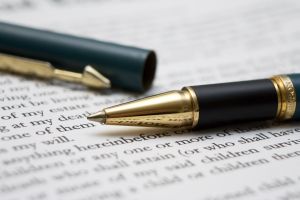 Typically, Florida automobile insurance policies recognize two classes of insureds. Mullis v. State Farm Mut. Auto. Ins. Co., 252 So. 2d 229, 238. (Fla. 1971). Class I insureds are named insureds, usually the owner of the vehicle, and their resident relatives. Travelers Ins. Co. v. Warren, 678 So. 2d 324, 326 n.2 (Fla. 1996) (citing Mullis, 252 So. 2d at 238; Quirk v. Anthony, 563 So. 2d 710, 713 n.2 (Fla. 2d DCA 1990), approved, 583 So. 2d 1026 (Fla. 1991); Florida Statute 627.732(4). Class II insureds are lawful occupants of an insured vehicle who are not named insureds or resident relatives of named insureds; essentially, they are "third-party beneficiaries to the named insureds' policy. Id. Class II insureds "are insured only because they are drivers or passengers in an insured vehicle with the consent of the named insured." Florida Farm Bureau Cas. Co. v. Hurtado, 587 So. 2d 1314, 1317 (Fla. 1991) (citations omitted).

Resident Relatives – whether an individual is residing in the same household is most often determined by looking at the totality of the circumstances.
1) Generally, the relationship between the insured and the injured party must either be a legal or blood relationship under UM coverage. Allstate Ins. Co. v. Hilsenrad, 462 So.2d 1202, (Fla. 3rd DCA 1985).
2) Factors to be considered in determining status as a resident relative include continuous residence, physical presence, personal items maintained a the residence, and the intent of the parties. The insured's son was considered a resident relative even though he was stationed at a naval base. The son had resided continuously with his parents prior to enlisting, continued to maintain a majority of his personal effects at his parents home, and continued to use his parents address as his permanent mailing address while in service. Trezza v. State Farm Mut. Auto. Ins. Co, 519 So.2d 649 (Fla. 2nd DCA 1988).
***********************************************
Contact our office toll-free at 866-785-GALE or by email to learn your rights.
Jeffrey P. Gale, P.A. is a South Florida based law firm committed to the judicial system and to representing and obtaining justice for individuals – the poor, the injured, the forgotten, the voiceless, the defenseless and the damned, and to protecting the rights of such people from corporate and government oppression. We do not represent government, corporations or large business interests.