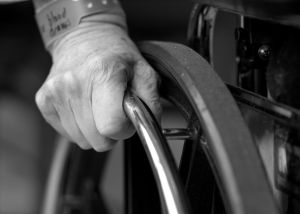 A 71 year old Florida man and his wife of nearly 50 years were recently awarded a total of 11.8 million dollars in a unanimous ruling by a three-person arbitration panel in a civil case involving allegations of medical malpractice against Dr. Alfred O. Bonati and his Gulf Coast Orthopedic Center. The panel determined that William Clark was harmed by back surgery performed below the prevailing professional standard. Mr. Clark's permanent injuries have left him wheelchair bound.
The award allocated damages for past and future medical and related expenses; past and future pain and suffering; and past and future loss of consortium. In addition, the arbitration panel, consisting of one person selected by the plaintiff, one picked by the defendants, and third a neutral former judge, also left open the chance of an award of punitive damages.

This is not the first time charges of medical negligence have been lodged against Dr. Bonati. Since 1989, numerous medical malpractice claims have been filed against him and his professional assocation. In addition, in 2001 the Florida Department of Health filed a 63-count complaint against him for fraud and medical malpractice, including performing unnecessary surgeries.
*************************************************
Contact our law firm toll-free at 866-785-GALE or by email to learn your rights.
Jeffrey P. Gale, P.A. is a South Florida based law firm committed to the judicial system and to representing and obtaining justice for individuals – the poor, the injured, the forgotten, the voiceless, the defenseless and the damned, and to protecting the rights of such people from corporate and government oppression. We do not represent government, corporations or large business interests.