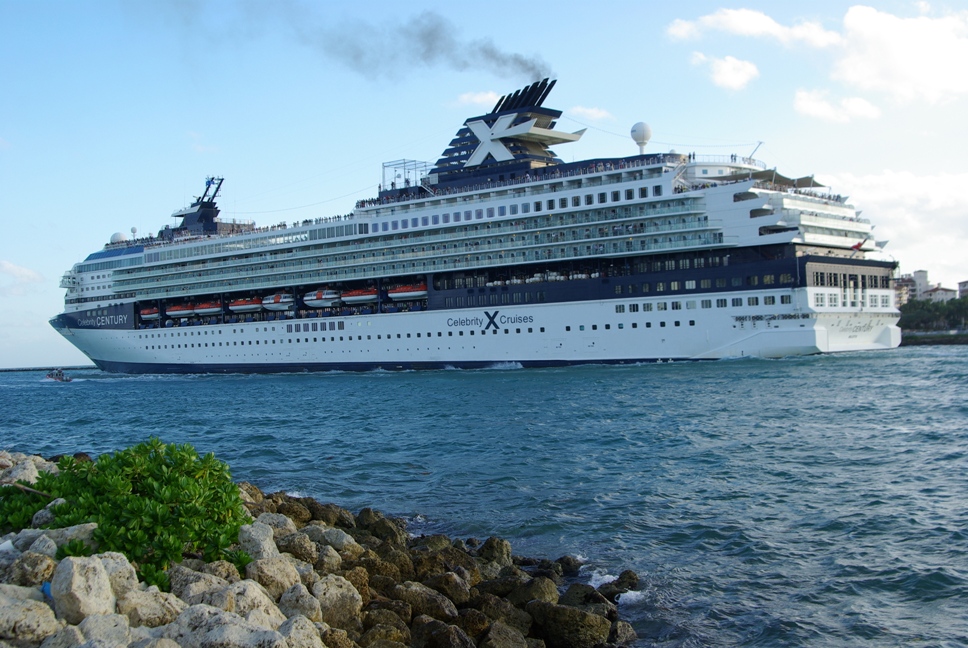 Passengers and seamen seeking to be compensated by vessel owners for personal injuries must show that the accident was caused by a condition onboard which makes the vessel unseaworthy. (Employees may also seek compensation against their employers under the Jones Act.) Unseaworthiness is a modified negligence-based system, rather than one of strict liability, meaning that injured parties have the burden of proving that an unseaworthy condition was the proximate cause of the injury. Edynak v. Atl. Shipping, Inc.., 562 F.2d 215, 222 (3d Cir., 1977).
One of the main differences between the purely negligence-based system and the unseawothiness system, and perhaps the most severe limitation on the doctrine of unseaworthiness, is that only a "condition" renders a ship unseaworthy, and that isolated, personal negligent acts are categorically excluded as a basis for liability on the part of the shipowner. Usner v Luckenbach Overseas Corp., 400 U.S. 494, 500 (1971); see also Edynak, 562 F.2d at 224 ("[U]nseaworthiness is a condition, not an act."); Daughdrill v. Ocean Drilling & Exploration Co., 709 F. Supp. 710, 712 (E.D. La. 1989) ("[A] vessel is not deemed unseaworthy because of an isolated act of the crew, for that would destroy the distinction between unseaworthiness and negligence.").

This limitation is counterbalanced to some degree by the rule that the shipowner is liable "no matter how the condition was brought about or who brought it about." Franklin v. Doric Shipping & Trading Corp.., 357 F. Supp. 1132, 1135 (W.D. La. 1972), aff'd, 477 F.2d 594 (5th Cir. 1973); Cf., Harper v. Falrig Offshore, Inc., 2000-694 (La. App. 3 Cir. 12/20/00); 776 So. 2d 620 ("In determining whether a vessel is seaworthy or not, all that is necessary is that there be some defective condition of the vessel that caused the injury.").
A vessel's condition of unseaworthiness may arise from any number of circumstances. What follows is a list of case examples in which unseaworthiness was found to have been the cause of the injury:
Dos Santos v. Ajax Navigation Corp., 531 So. 2d 231 (Fla. 3d DCA 1988) (butter on floor of vessel's kitchen area), cert. dismissed, 489 U.S. 1048 (1989)
Lane, 788 So. 2d 351 (wet foot rest)
Drachenberg, 571 F.2d 912 (marine unloading arm defective)
Stevens v. Seacoast Co., 414 F.2d 1032 (5th Cir. 1969) (vessel unequipped with radio and certain medical supplies)
In re Ta Chi Navig. (Pan.) Corp., 513 F. Supp. 148 (E.D. La. 1981) (incompetent crew), aff'd, 728 F.2d 699 (5th Cir. 1984)
Boudoin v. Lykes Bros. S.S. Co., 348 U.S. 336 (1955) (incompetent seaman)
Hercules Carriers, Inc. v. Fla. Dep't of Transp., 768 F.2d 1558 (11th Cir. 1985) (failure to comply with established policies rendered crew unfit)
Morel v. Sabine Towing & Transp. Co., 507 F. Supp. 949 (E.D. Tex. 1981) (inadequate crew and medical care), aff'd, 669 F.2d 345 (5th Cir. 1982)
Edynak, 562 F.2d 215 (improper method of unloading)
Bradshaw v. The Carol Ann, 163 F. Supp. 366 (S.D. Tex. 1956) (unseaworthy mode of ingress and egress)
Deal v. A. P. Bell Fish Co., 674 F.2d 438 (5th Cir. 1982) (inexperienced crew member not instructed in use of life preserver)
Smith v. Ithaca Corp., 612 F.2d 215 (5th Cir. 1980) (toxic concentration of benzene fumes in crew living and working areas), abrogated on other grounds by Beech Aircraft Corp. v. Rainey, 488 U.S. 153 (1988)
Finally, unseaworthiness is generally a question of fact reserved for the jury. Brown v. Teresa Marie IV, Inc., 477 F. Supp. 2d 266, 274 (D. Me. 2007) (quoting Jordan v. U.S. Lines, Inc., 738 F.2d 48, 50 (1st Cir. 1984)); Waggon-Dixon, 679 So. 2d at 813 ("The question of unseaworthiness is ordinarily one for the jury and only in a rare case can a vessel be unseaworthy as a matter of law." (quoting Johnson v. Bryant, 671 F.2d 1276, 1279 (11th Cir. 1982)).
**************************************************************
Contact our office toll-free at 866-785-GALE or by email to learn your rights.
Jeffrey P. Gale, P.A. is a South Florida based law firm committed to the judicial system and to representing and obtaining justice for individuals – the poor, the injured, the forgotten, the voiceless, the defenseless and the damned, and to protecting the rights of such people from corporate and government oppression. We do not represent government, corporations or large business interests.