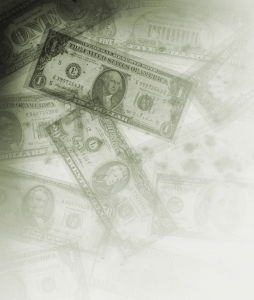 Payments made by health insurance and Medicare must be repaid by the beneficiary of the payments from money recovered in the personal injury case for which the medical care was furnished. (Note: PIP, which is no-fault insurance for medical bills in car accidents, does not have to be reimbursed.) In determing how much is owed, an end date beyond which further payments are not reimbursable must be established.
The cutoff date varies depending on the entity involved.
HEALTH INSURANCE: The cutoff date depends on whether the policy is subject to ERISA. If it is not, the lien ends at the date of settlement. See Florida's collateral statute — 768.76. It is fairly well established (although not conclusively — see Coleman v. Blue Cross and Blue Shield of Alabama, Inc. So.3d , 35 FLW D2718 (Fla. 1st. DCA 12-8-2010) for a contrary view) that the collateral source statute does not apply to ERISA plans. Rather, those lien rights are controlled by the subrogation/reimbursement language in the Summary Plan Description (SPD). The SPD should be requested, but in all likelihood its provisions are expansive, allowing for recovery of all charges related to the accident. The plan may even provide that it is not responsible for covering post-settlement accident related care.

While dealing with ERISA liens may be difficult, including that unlike Medicare and Medicaid they are not controlled by a statutory reduction formula, some negotiating strategies are available. Make a low ball offer to pay 30% or so of the lien amount. When this is shot down, request a 40+% discount to account for attorneys fees and costs incurred in securing the recovery. If this proposal is rejected, try extracting a promise from the carrier to cover future medical expenses in exchange for repaying the current lien amount in full immediately.
Drive a hard bargain with these folks (including collection companies). They value money as much as the next guy. Unfortunately, ERISA's lien laws strongly favor carriers, so they are negotiating from a position of strength.
MEDICARE: The cutoff date is the date of settlement. Bills for services provided before the settlement, but not billed to or received by Medicare until after the settlement must be repaid. Less clear is whether Medicare must be reimbursed for medical services planned before but not provided until after settlement. An option for dealing with this is for the Plaintiff's attorney to hold in trust for a reasonable period of time the anticipated (or known) charges for the post-settlement medical services.
SETTLEMENT DATE: Is it the date the parties have agreed to settle, the date Plaintiff has executed the settlement release, the date the settlement money is tendered, or the date the money is ready to be distributed? Traditional "offer and acceptance" principles would dictate settlement upon a meeting of the minds, i.e., when the parties agreed to settle.
We often hold enough money in trust to cover the worst case scenario until we've resolved the issue or until we are comfortable that our clients (and our firm) are out of harm's way.
These are touchy issues with potentially serious consequences for the Plaintiff and the Plaintiff's attorney. Whenever possible, get lien satisfaction agreements in writing to avoid later conflicts.
************************************************
Contact us toll free at 866-785-GALE or by email (jgale@jeffgalelaw.com) for a free, confidential consultation to learn your legal rights.
Jeffrey P. Gale, P.A. is a South Florida based law firm committed to the judicial system and to representing and obtaining justice for individuals – the poor, the injured, the forgotten, the voiceless, the defenseless and the damned, and to protecting the rights of such people from corporate and government oppression. We do not represent government, corporations or large business interests.
While prompt resolution of your legal matter is our goal, our approach is fundamentally different. Our clients are "people" and not "cases" or "files." We take the time to build a relationship with our clients, realizing that only through meaningful interaction can we best serve their needs. In this manner, we have been able to best help those requiring legal representation.