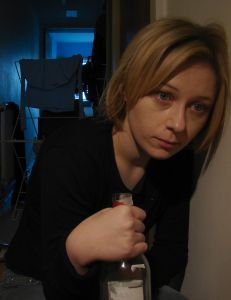 Adults hosting house parties are well advised to be hyper vigilant in preventing alcohol or drugs from falling into the hands of minors. The negative consequences of failure, outlined in Florida Statute §856.015, can be substantial.
An adult who fails to keep a minor from possessing or consuming alcohol or drugs commits a second degree misdemeanor, punishable by a fine up to $500 and 60 days in prison. Where harm comes to a minor or others due to a violation of 856.015, the offense is a first degree misdemeanor, punishable by a fine up to $1000 and one year in jail.

The defense to a charge of violating the statute is that the adult took "reasonable steps to prevent the possession or consumption of the alcoholic beverage or drug." See 856.015(2). The standard is difficult to meet.
§856.015 has also been interpreted as imposing a duty of care on social hosts and creating a civil cause of action for a statutory violation. Newsome v. Haffner, 710 So.2d 184, 186 (Fla. 1st DCA 1998), rev. den'd., 722 So.2d 193 (Fla. 1998). Because this is a penal statute designed to protect a class of persons against a particular type of harm, a violation of §856.015 is negligence per se. Id. In Trainor v. Estate of Hansen, 740 So.2d 1201 (Fla. 2nd DCA 1999), the 2nd DCA agreed with and adopted the reasoning and holding of the 1st DCA in Newsome.

*********************************************************
Contact us today toll free at 866-785-GALE or by email for a free consultation.
Jeffrey P. Gale, P.A. is a South Florida based law firm committed to the judicial system and to representing and obtaining justice for individuals – the poor, the injured, the forgotten, the voiceless, the defenseless and the damned, and to protecting the rights of such people from corporate and government oppression. We do not represent government, corporations or large business interests.