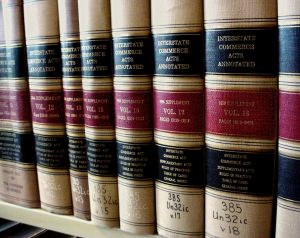 McCall vs. Alabama Bruno's, Inc., 647 So.2d 175 (Fla. 1st DCA 1994): Florida follows the general rule that the employer of an independent contractor is not liable for the contractor's negligence because the employer has no control over the manner in which the work is done, except when one of three exceptions apply. Those exceptions involve:
Negligence in selecting, instructing or supervising the contractor;
Non-delegable duties arising out of some relation toward the public or the particular plaintiff;
Work which is specially, peculiarly, or "inherently" dangerous.
Peculiar does not mean that the risk must be one which is abnormal to the type of work done, or that it must be an abnormally great risk, but instead refers to a special recognizable danger arising out of the work itself. In order for the vicarious liability rules to apply, it is not essential that the work which the contractor is employed to do be in itself an extra-hazardous or abnormally dangerous activity, or that it involve a very high degree of risk to those in the vicinity. It is sufficient that it is likely to involve a peculiar risk of physical harm unless special precautions are taken, even though the risk is not abnormally great. A "peculiar risk" differs from common risks to which persons in general are commonly subjected by the ordinary forms of negligence which are usual in the community. It must involve some special hazard resulting from the nature of the work done, which calls for special precautions. Restatement (2d) Torts Sect. 416. Rules imposing vicarious liability on employers for the acts of independent contractors arise "in situations where, for reasons of policy, the employer is not permitted to shift the responsibility for the proper conduct of the work to the contractor" and it is commonly stated that "the employer is under a duty which he is not free to delegate to the contractor." Nondelegable duties have been found under Florida law to arise out of "inherently dangerous activity," activity involving "inherently dangerous elements," or out of the creation of an "inherently dangerous condition."
Webb vs. Priest, 413 So.2d 43 (Fla. 3rd DCA 1982): The general rule in Florida is that an owner is not liable for the acts of an independent contractor except when (a) the activity is inherently dangerous (see Ferguson vs. Westinghouse, 408 So.2d 659 (Fla. 3rd DCA 1981)); (b) the owner/employer had contractually assumed responsibility (Levitz vs. Continental Equities, 411 So.2d 221 (Fla. 3rd DCA 1982)); (c) there is legally imposed responsibility (Concord Florida vs. Lewin, 341 So.2d 242 (Fla. 3rd DCA 1977)); (d) the owner/employer knew or had reason to know that the independent contractor would not perform in a satisfactory manner (Williams vs. Wometco Enterprises, 287 So.2d 353 (Fla. 3rd DCA 1974)); (e) where the independent contractor had apparent authority to act on behalf of the owner/employer (Thomkin Corp. vs. Miller, 156 Fla. 388, 24 So.2d 48 (Fla. 1945).

Fisherman's Paradise vs. Greenfield, 417 So.2d 306 (Fla. 3rd DCA 1982): Whether an entity may be held liable for an independent contractor's negligent conduct is subject to a factual determination. Crawford vs. Florida Steel Corp., 478 So.2d 855 (Fla. 1st DCA 1985); Strickland vs. Progressive, 468 So.2d 525 (Fla. 1st DCA 1985); Roark vs. Peters, 242 So.2d 199 (Fla. 1st DCA 1970); McEvoy vs. Union Oil, 552 So.2d 1169 (Fla. 3rd DCA 1989).
U.S. Security Services v. Ramada Inn, 665 So. 2d 268 (Fla. 3rd DCA 1995): A landowner may contract out the performance of his non-delegable duty to an independent contractor, but he cannot contract out of his ultimate legal responsibility for the proper performance of his duty by the independent contractor; the landowner is always responsible for the proper performance of this non-delegable duty, whether performed by himself, an employee, or an independent contractor.
Campbell vs. Bellman, 293 So.2d 795: An owner cannot escape liability for negligence of either a subcontractor or an independent contractor. See, also, Armiger v. Clean Sweep Supply Company, 48 So.3d 864 (Fla. 2nd DCA 2010).
*********************************************************
Contact us toll-free at 866-785-GALE or by email to learn your rights.
Jeffrey P. Gale, P.A. is a South Florida based law firm committed to the judicial system and to representing and obtaining justice for individuals – the poor, the injured, the forgotten, the voiceless, the defenseless and the damned, and to protecting the rights of such people from corporate and government oppression. We do not represent government, corporations or large business interests.