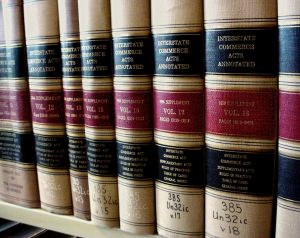 Securing the payment of medical expenses is one of the main responsibilities of Personal Injury attorneys. At trial, Plaintiffs must prove (1) that charges are for treatment for injuries at issue in a lawsuit, as opposed to treatment for some other condition, and (2) the charges are reasonable and necessary. See Garrett v. Morris Kirschman & Co., Inc., 336 So.2d 566 (Fla. 1976).

Interestingly, while part (1) requires expert medical testimony, part (2) is established from the Plaintiff's perspective, rather than from the perspective of a medical expert. See, Id., and Albertson's, Inc. v. Brady, 475 So.2d 986 (Fla. 2d DCA 1985), rev. denied, 486 So.2d 595 (Fla. 1986).

In a related subject, Defendants often try to limit their exposure for medical expenses and non-economic damages (such as pain & suffering) by alleging that the treatment was caused by medical malpractice as opposed to the accident. For example, in Dungan v. Ford, 632 So. 2d 159 (Fla 1st DCA 1994), the trial court allowed the Defendant to elicit testimony from a doctor that another doctor should not have performed a percutaneous diskectomy which resulted in a greater amount of permanent damage. The appeal court held that allowing the testimony was error, announcing:
"It is well-established that a wrongdoer is liable for the ultimate negligence on the part of a physician who has treated an injury in such a way that the treatment may have increased the damage which otherwise would have followed from the original wrong. Stuart v. Hertz Corp., 351 So.2d 703 (Fla. 1977); Davidson v. Gaillard, supra; Rucks v. Pushman, 541 So.2d 673 (Fla. 5th DCA), rev. denied, 549 So.2d 1014 (Fla. 1989); 57 Am.Jur.2d Negligence § 149, and Restatement (Second) of Torts § 457 (1965). Cf. Barrios v. Darrach, 629 So.2d 211 (Fla. 3d DCA 1993)."
*********************************************************
Contact us today toll free at 866-785-GALE or by email for a free consultation.
Jeffrey P. Gale, P.A. is a South Florida based law firm committed to the judicial system and to representing and obtaining justice for individuals – the poor, the injured, the forgotten, the voiceless, the defenseless and the damned, and to protecting the rights of such people from corporate and government oppression. We do not represent government, corporations or large business interests.