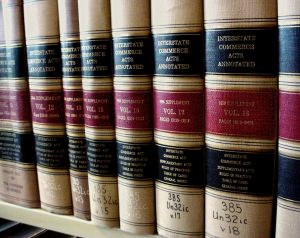 Personal Injury Protection (PIP) insurance is mandatory in Florida for owners of operational motor vehicles and usually provides coverage up to $10,000 for medical benefits and lost wages. In many instances, the coverage will extend to other individuals besides just the owner of the vehicle.
After choosing a carrier, the vehicle owner must complete an insurance application to obtain the coverage. Most applications require that all drivers residing in a household be listed. The purpose of this requirement is for the insurance company to be able to properly assess its risk to determine the appropriate premium (i.e., cost of the policy).
Section 627.409 Florida Statutes gives the insurer the right to deny coverage if a misrepresentation in the insurance application is: (1) fraudulent; (2) material to the risk being assumed; or (3) the insurer in good faith either would not have issued the policy or would have done so only on different terms had the insurer known the facts.
Most people would agree that an insurance company should be allowed to deny coverage to an undisclosed driver injured in an accident while driving the covered vehicle. Quite simply, the carrier should not be required to provide coverage to someone on whose behalf an insurance premium was not paid. A more problematic scenario involves the question of coverage for a listed driver injured in an accident while driving the covered vehicle, where the carrier learns that an unlisted listed driver also resides in the household. Regretably, the trend in Florida seems to be towards allowing carriers to deny coverage to the disclosed driver. See United Auto. Ins. v. Salgado , No. 3D07-461 (Fla. App. 8/5/2009) (Fla. App., 2009).

There seems to be no logic to denying coverage in the latter scenario. The injured driver is listed in the insurance application and a premium was paid for his or her coverage. It is inconsiquential to the responsibility of the insurance carrier that there may be an unlisted driver in the household. The carrier is not being asked to provide coverage to the unlisted driver. The fight goes on….
These and other sticky insurance questions arise daily.
**************************************
Jeffrey P. Gale, P.A. is a South Florida based law firm committed to the judicial system and to representing and obtaining justice for individuals – the poor, the injured, the forgotten, the voiceless, the defenseless and the damned, and to protecting the rights of such people from corporate and government oppression. We do not represent government, corporations or large business interests.
Contact us at 866-785-GALE or by email to learn your rights.