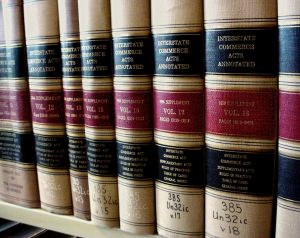 In my opinion, the most important Florida workers' compensation case of all time is Aguilera v. Inservices, Inc., 905 So.2d 84 (Fla., 2005). Aguilera made it clear that workers' compensation insurance carriers and adjusters are not immune from being sued for the tort of intentional infliction of emotional distress where their conduct in handling a claim is more than simply bad faith or a breach of contract, but where the conduct is intentional and outrageous. What this means is that carriers and adjusters can be sued in circuit court for damages caused by outrageous conduct.
The Aguilera decision reinstated a lawsuit, which had been dismissed by a lower appellate court, the 3rd DCA, brought by an injured worker against the workers' compensation carrier and claims adjuster. Although a confidential settlement was reached in the case, word on the street is that the case settled for in excess of one million dollars. Given the damage caused by their outrageous conduct, this was a small price to pay.
This Florida Supreme Court decision has gotten the attention of workers' compensation insurance companies and their claims adjusters. No longer can claims be handled with complete indifference and a lack of regard for the health, safety, and welfare of injured workers without consequence. This is not to say that injured workers get everything they want. This is far from the case. There is still room for legitimate disputes. What the decision does mean is that there is no place in the workers' compensation system for mean-spirited claims handling.
UNDERLYING FACTS:
On April 21, 1999, Aguilera was struck by a forklift and pushed against a pallet. He suffered immediate injuries and was rushed to the emergency room. Testing performed in the ER showed blood in Aguilera's urine.
Subsequently, Aguilera began to complain of kidney and bladder pain.
On May 24, after two physicians examined him and concluded that he could not return to work, Aguilera's attorney requested that he be examined by a board certified urologist.
The workers' compensation insurance carrier denied authorization of the urologist, asserting that Aguilera's injury was not work related.
On June 17, 1999, the insurance carrier was again notified that urological care was now needed on an emergency basis because Aguilera's urine had begun to smell like feces.
On June 21, Aguilera was advised that his workers' compensation benefits were being terminated as of July 9, 1999, notwithstanding the report of two doctors, including the opinion of the insurance carrier's own doctor, that he should not return to work.
On June 25, 1999, the insurance company intervened and blocked Aguilera's receipt of medication prescribed by the hospital emergency room doctor for his urinary condition.
On June 30, the carrier again denied authorization of emergency medical care for the urinary problems, claims it was not medically necessary.
On July 7, 1999, Aguilera's treating doctor advised the carrier that his need for medical care was urgent and that his condition was deteriorating.
On July 9, 1999, the carrier's own doctor issued prescriptions for various urinary tests.
On July 30, 2009, the adjuster intervened and simply unilaterally cancelled some of the medical testing.
Testing that was ultimately done revealed that Aguilera had a fistula, a hole in his bladder.
On August 6, 1999, Mippy Heath became the new insurance company case manager. She was specifically told by Aguilera's attorney that she should have no direct contact with Aguilera. She also agreed that no intervention with Aguilera's care would be attempted.
On August 19, Aguilera's attorney alerted the insurance carrier that the injured employee was in need of emergency care for the fistula. Heath refused the authorization and insisted on a second opinion.
On August 25, Heath secretly appeared at the physician's office for Aguilera's appointment. She urged Aguilera to lie to his attorney that she has not appeared at his doctor's appointment.
Subsequently, Heath insisted that Aguilera submit to the administration of invasive tests that were not only painful but also contraindicated by his then-present medical condition. The insurance company then proceeded to use Aguilera's refusal to submit to the tests as a basis to justify a refusal and denial of his then needed critical, surgical treatment.
By November 4, 1999, Heath, the case manager, and a nurse practitioner also employed by the insurance carrier had changed positions and agreed that Aguilera needed immediate hospitalization for surgery. However, the insurance carrier's adjuster again intervened and overruled the decision of medical personnel simply because he wanted a second opinion from a general surgeon. Notwithstanding this intervention, the insurance carrier did not follow its own position and authorize Aguilera to consult with a general surgeon, but instead again changed course and sent Aguilera to a gastroenterologist. At this point in time, Aguilera had allegedly been urinating feces and blood for over six months.
Aguilera's ultimate surgery, the need for which had been diagnosed as an emergency as early as June of 1999, was not finally authorized or approved until March 22, 2000. By this time, according to the allegations, Aguilera had been urinating feces and blood for over ten months.
Florida's workers' compensation laws provide employees limited medical and wage loss benefits, without regard to fault, for losses resulting from accidental workplace injuries. The carrier's failure to provide benefits in a timely manner or at all may result in the assessment of minor monetary penalites and interest. However, the workers' compensation system does not have a mechanism for making carriers/adjusters accountable for serious injuries caused by outrageous claims handling.
In exchange for not having to prove fault for losses resulting from accidental injuries, employees have relinquished their right to seek common law recovery from the employer for those injuries. This concept is commonly known as "workers' compensation immunity." (See Florida Statute 440.11.)

The defendants in Aguilera argued that this concept shielded them from liability for their outrageous conduct, that Mr. Aguilera's remedies were limited to those available under the workers' compensation system. The 3rd DCA agreed. Thankfully, the Florida Supreme Court saw through this specious position, making the defendants walk the plank.
The Supreme Court wrote that "[T]he workers' compensation system was never designed nor was it intended to act as a shield for those engaged in intentional conduct inflicting injuries upon workers through the benefit process." Bravo!
The Florida Supreme Court's decision came down to a 4-3 vote. Two of the 3 who voted in the dissent were appointed to the court by Governor Jeb Bush, his only two appointments. Had one more justice voted with the group of 3, the law of the land (in Florida) would be that workers' compensation carriers and adjusters could handle claims with impunity.
All I can say is, Thank goodness Jeb Bush did not have the opportunity to appoint one more justice to the Florida Supreme Court!
Jeffrey P. Gale, P.A. is a South Florida based law firm committed to the judicial system and to representing and obtaining justice for individuals – the poor, the injured, the forgotten, the voiceless, the defenseless and the damned, and to protecting the rights of such people from corporate and government oppression. We do not represent government, corporations or large business interests.
Contact our office today for a free, confidential consultation.