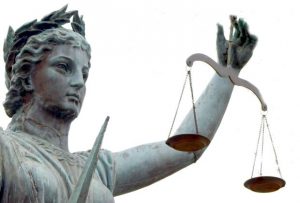 Workers' compensation claimants have the burden of showing that the workplace accident is the major contributing cause of an injury. Section 440.09(1), Florida Statutes (2017). Major contributing cause, or MCC, means the cause which is more than 50 percent responsible for the injury as compared to all other causes combined for which treatment or benefits are sought. Sec. 440.09(1).
This is not an issue in every case. Many injuries are accepted by the Employer/Carrier (E/C) without dispute. Doing so prevents the E/C from later denying compensability of the accepted injuries. However, if the E/C is uncertain of its obligation to provide benefits, it may choose to provide benefits under a reservation of rights pursuant to section 440.20(4), Florida Statutes (2017).
Unlike the unconditional acceptance, this section affords E/C the option of denying compensability within 120 days after the initial provision of compensation or benefits. If, however, the E/C fails to deny compensability of an injury within 120 days after the initial provision of benefits for an injury, it waives the right to deny compensability of this injury "unless the carrier can establish material facts relevant to the issue of compensability that it could not have discovered through reasonable investigation within the 120-day period." § 440.20(4), Fla. Stat. (2017). See, e.g., McIntosh v. CVS Pharmacy, 135 So. 3d 1157, 1159 (Fla. 1st DCA 2014); Bynum Transp., Inc. v. Snyder, 765 So. 2d 752, 754 (Fla. 1st DCA 2000); see also § 440.192(8), Fla. Stat. (2017) ("A carrier that does not deny compensability in accordance with s. 440.20(4) is deemed to have accepted the employee's injuries as compensable, unless it can establish material facts relevant to the issue of compensability that could not have been discovered . . .")
Neither the voluntary acceptance of compensability nor the establishment of compensability by operation of law, bar the E/C from (1) limiting care to the specific injury for which benefits were provided; (2) challenging whether the compensable injury is the MCC for the need for specific treatment requested by a Claimant; and (3) challenging whether such treatment is medically necessary. Sierra v. Metropolitan Protective Services and Guarantee Insurance, (Fla. 1st DCA 2015); see also sections 440.09, 440.13, Fla. State. (2017).
We are currently litigating a case in which categories (1) and (2) are in play. Our client tore her meniscus in a slip and fall accident. Diagnostic testing also showed preexisting arthritis. Without being specific as to a particular injury or condition, E/C invoked the 120 day rule. Thereafter, it failed to deny compensability within 120 days. Meniscus surgery was authorized and performed. Because of the arthritis, the surgical outcome has been less than favorable. The next option is a knee replacement. We are trying to make E/C cover the knee replacement.
Cases relevant to the issue (not a comprehensive list):
***********************************
Contact us toll free at 866-785-GALE or by email to learn your legal rights.
Jeffrey P. Gale, P.A. is a South Florida based law firm committed to the judicial system and to representing and obtaining justice for individuals – the poor, the injured, the forgotten, the voiceless, the defenseless and the damned, and to protecting the rights of such people from corporate and government oppression. We do not represent government, corporations or large business interests.
While prompt resolution of your legal matter is our goal, our approach is fundamentally different. Our clients are "people" and not "cases" or "files." We take the time to build a relationship with our clients, realizing that only through meaningful interaction can we best serve their needs. In this manner, we have been able to best help those requiring legal representation.