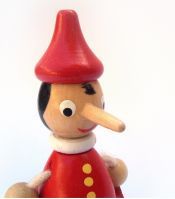 Florida's experience with crafting workers' compensation legislation is a case study in the danger of accepting without challenge the statements of insurance industry lobbyists. One after the other during Florida's last legislative session (March – May, 2017), insurance industry lobbyists stood before committees of elected officials and made baseless comments for the simple purpose of  increasing insurance company profits, without regard for the health and welfare of hard working men and women and their families. None testified under oath so they were free to pull crap from their asses to feed to legislators, which they did in abundance. Had they been required to take an oath, not a one of them would have said a word.
The following article debunks the comments of every insurance industry shill who tried to influence legislation.
********************************************
Workers' Comp Drops Off The Legislative Map
By News Service of Florida • Oct 6, 2017
Just a year after dire predictions that the state's economy was in peril due to rising insurance costs, Florida businesses could see an average 9.3 percent reduction in workers' compensation premiums in the coming year under a rate filing Insurance Commissioner David Altmaier will consider later this month.
If approved, manufacturing businesses could see a 10.3 percent reduction in their workers' compensation rates, and rates for office and clerical businesses could decrease by 11.3 percent.
While it may be good news for those who pay the premiums, the proposed reduction filed by the National Council on Compensation Insurance presents a hurdle for business lobbyists and special interests who have warned lawmakers for more than a year that a pair of 2016 Florida Supreme Court rulings would drive workers' compensation rates so high that employers would be forced to slash jobs.
Bill Herrle, executive director of the National Federation of Independent Business in Florida, acknowledged that after traveling the state in the summer of 2016 discussing the issue and spending the majority of the 2017 session unsuccessfully pushing a workers' compensation bill, it's not a priority this year.
Enthusiasm to tackle the complicated issue has waned since the proposed 9.3 percent reduction was filed in August, he said.
"We still believe the rates are going to go up, but when rates are going down, we don't have wind in our sails," Herrle said.
House Commerce Chairman Jim Boyd, R-Bradenton, worries about attorney involvement in the workers' compensation insurance system and has asked members of his committee to receive an update during a meeting next week in Tallahassee.
Nevertheless, Boyd, an insurance agent, acknowledged that there isn't a need for legislative action if Altmaier approves lower workers' compensation rates for the coming year.
"I'm not sure doing anything this year would be appropriate or prudent," Boyd said.
Workers' compensation is a no-fault system meant to protect workers and employers. It is supposed to provide workers who are injured on the job access to medical benefits they need to be made whole. Those who are injured for at least eight days also are entitled to indemnity benefits, or lost wages. In exchange for providing those benefits, employers generally cannot be sued in court for causing injuries.
While the system is supposed to be self-executing, injured workers hire attorneys when there are disputes over the amounts of benefits they should receive.
Preliminary data from the National Council on Compensation Insurance, or NCCI, shows that Florida businesses paid nearly $3.8 billion in workers' compensation premiums in 2016, up from about $2.8 billion in 2012. The costs for the mandatory coverage are the 33rd highest in the nation.
In 2003, with Florida facing some of the highest premiums in the country, the Legislature passed a sweeping rewrite of the workers' compensation system that, among other things, tied the recovery of plaintiff attorneys' fees to percentages of the amount of recovered benefits. Workers' compensation judges were precluded from awarding additional hourly fees for plaintiffs' attorneys.
In a 2016 ruling known as Castellanos v Next Door Company, the Florida Supreme Court said the strict fee caps violated injured workers' due process rights and authorized judges to award fees outside the fee schedule if adhering to it yielded unreasonable results.
Following the ruling NCCI, which files workers compensation rates for all insurance carriers in the state, requested a 19.6 percent increase in rates, effective Oct. 1, 2016. The majority of the hike, NCCI said, was attributable to the Castellanos ruling.
The Florida Office of Insurance Regulation rejected the rate request and, instead, agreed to approve a 14.5 percent increase effective Dec. 1, 2016.
That increase triggered repeated predictions by business groups that the state's economic recovery would stall. They pleaded for the Legislature to act, but lawmakers ended the 2017 session without reaching a compromise on a workers' compensation bill.
Now, heading into an election year with the expected rate decrease and with hurricane recovery demanding attention from the Legislature, it is unlikely lawmakers will want to tackle the complicated workers' compensation issue.
Edie Ousley, vice president of public affairs for the Florida Chamber of Commerce, said a need still exists. Even if Altmaier agrees to NCCI's proposed rate reduction, Ousley said, workers' compensation rates will still have increased over the last two years and, she said, would be some of the  highest rates paid by employers across the Southeast.
"While regulators have proposed somewhat of a reduction, the net effect is still an increase in rates leading to higher bills for job creators and a lack of predictability," Ousley said.
Florida Workers' Advocates, an association that represents plaintiffs' attorneys and injured workers, is at odds with business interests such as the Florida Chamber.
But Florida Workers' Advocates President Mark Touby, a plaintiffs' attorney, agreed with Ousley that workers' compensation rates are not predictable for employers. He put the blame on NCCI, which is the rating organization for the state and files proposed rates on behalf of all workers' compensation insurance carriers. The rates are ultimately approved and set by the insurance commissioner after a public meeting.
While business groups in 2017 pushed for attorney-fee caps, Florida Workers' Advocates asked the Legislature to consider changing the ratemaking process after a Leon County circuit judge ruled that NCCI violated the state's "Sunshine Law" when it came to public records and public meetings. An appellate court later reversed the decision.
"The fact that rates are going down is artificial," Touby said, adding that until the public has access to NCCI's information, the rates, and whether they increase or decrease, won't be fully understood.
The group also lobbied the Legislature last year to reconsider the benefits afforded to injured workers.
But Touby said he doesn't expect to be pushing those changes this year.
"This didn't get less important," said Touby, who represented Marvin Castellanos, the named plaintiff in the 2016 Supreme Court ruling. "It's just not that burning issue right now because other things have popped up that need attention."
***********************************
Contact us toll free at 866-785-GALE or by email to learn your legal rights.
Jeffrey P. Gale, P.A. is a South Florida based law firm committed to the judicial system and to representing and obtaining justice for individuals – the poor, the injured, the forgotten, the voiceless, the defenseless and the damned, and to protecting the rights of such people from corporate and government oppression. We do not represent government, corporations or large business interests.
While prompt resolution of your legal matter is our goal, our approach is fundamentally different. Our clients are "people" and not "cases" or "files." We take the time to build a relationship with our clients, realizing that only through meaningful interaction can we best serve their needs. In this manner, we have been able to best help those requiring legal representation.