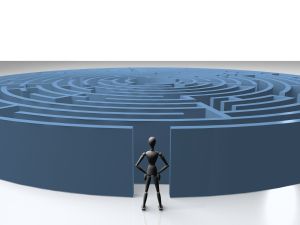 The difficulties and limitations associated with medical negligence claims are many. The list includes:
Medical malpractice claims have a shorter statute of limitations than ordinary negligence claims — two years versus four years. See § 95.11(4)(b) and § 95.11(3)(a).
Prospective medical malpractice plaintiffs must comply with complex and costly presuit requirements, as set forth in chapter 766, Florida Statutes, before filing a medical malpractice suit, which includes conducting "an investigation to ascertain that there are reasonable grounds to believe" that medical malpractice occurred. Ordinary negligence claims do not have these requirements. Id. § 766.203(2); see generally id. § 766.201-.212.
The restrictions that chapter 766 places on medical malpractice plaintiffs' ability to prove their cases persist even after a lawsuit is filed, such as providing specific qualifications for medical experts testifying as to the standard of care. See generally id. § 766.102.

Certain adult children (over the age of 25) whose parents die as a result of medical negligence are barred from recovering lost parental companionship, instruction, and guidance and for mental pain and suffering. See § 768.21(8). This restriction does not apply if the death results from ordinary negligence. See § 768.21(3).

Certain parents of adult children who die as a result of medical negligence are barred from recovering

for mental pain and suffering. See § 768.21(8). This restriction does not apply if the death results from ordinary negligence. See § 768.21(4)

.
"Because of the statutory restrictions and requirements that apply only to medical malpractice claims, any 'doubt' as to whether a claim is for ordinary negligence or medical malpractice should be 'generally resolved in favor of the claimant."' J.B. v. Sacred Heart Hosp. of Pensacola, 635 So.2d 945, 947 (Fla. 1994).
The Florida Legislature has defined a medical negligence claim as one "arising out of the rendering of, or the failure to render, medical care or services." § 766.106(1)(a), Fla. Stat. (2020).  If a negligence claim meets the definition, the plaintiff is subjected to the "onerous presuit requirements and restrictions of the medical malpractice statutory scheme." The National Deaf Academy, LLC v. Townes, 242 So.3d 303, 303 (Fla. 2018).
In Townes, a case handled by my brother-in-law Sean Domnick, the plaintiff, a resident of Defendant National Deaf Academy, a facility that offered schooling and residential medical treatment for deaf, hard of hearing, and autistic individuals suffering from psychiatric and behavioral disorders, was injured while being restrained by staff using a Therapeutic Aggression Control Techniques ("TACT") protective hold. The Florida Supreme Court sided with the plaintiff in deciding that her allegations sounded in ordinary negligence rather than medical negligence.
Recognizing the importance of the issue, the Court explained the legal underpinnings of its ruling. It noted the twofold inquiry set forth in Silva v. Southwest Florida Blood Bank, Inc., 601 So.2d 1184 (Fla. 1992) to determine if a claim sounds in medical malpractice:  "(1) whether the action arose out of `medical . . . diagnosis, treatment, or care,' and (2) whether such diagnosis, treatment, or care was rendered by a `provider of health care.'" Id. at 1186 (alteration in original). And it agreed with two lower court rulings which said the same thing in different words: For a claim to sound in medical malpractice, the wrongful act from which the injury arises
The Court made the further point that merely because "a wrongful act occurs in a medical setting does not necessarily mean that it involves medical malpractice." Id. at 917; see Holmes Reg'l Med. Ctr., Inc. v. Dumigan, 151 So.3d 1282, 1286 (Fla. 5th DCA 2014) ("It is axiomatic that the mere fact that a wrongful act occurs in a medical setting does not automatically transform the contested action into one that sounds in medical malpractice. . . ."); Lynn v. Mount Sinai Med. Ctr., Inc., 692 So.2d 1002, 1003 (Fla. 3d DCA 1997) ("Merely because a wrongful act occurs in a medical setting does not necessarily mean that it involves medical malpractice."). As examples, it mentioned medical setting injuries that were not medical malpractice:
Not all examples are as simple as the two cited above. Townes, itself, involved an intricate set of facts containing a blend of medical and non-medical related issues. In fact, the trial court dismissed the case, agreeing with the defendant's argument that the allegations sounded in medical negligence. On appeal, defendant argued that the Court should follow the holding in Shands Teaching Hospital & Clinics, Inc. v. Estate of Lawson, 175 So.3d 327 (Fla. 1st DCA 2015), another case with a mixed set of medical and non-medical factors.
Shands involved a patient who was able to escape from the locked unit at a psychiatric hospital. She was eventually struck by a car and killed. Her estate sued. The First DCA held that the estate's claim sounded in medical malpractice. While the Shands case did not reach the Supreme Court, the Court did have this to say about the case once it had a shot in the Townes decision:
We disagree with the First District's analysis in Shands. While it is true that the hospital failed to confine the patient to her locked unit, the estate's claim arose out of the hospital employee leaving her badge and keys unattended where the patient could access them, not out of any act directly related to medical care or services that required the use of professional judgment or skill. Thus, contrary to the First District's conclusion, medical expert testimony on the professional standard of care would not be necessary for the estate to prove its negligence claim. Id. at 332-33.

Construing what constitutes medical malpractice as broadly as the First District did in Shands would render essentially any claim arising out of a negligent act by a health care provider subject to the onerous presuit requirements in chapter 766 and the shortened statute of limitations for medical malpractice claims.
Between ordinary negligence and medical malpractice, practitioners must take great care in choosing which cause of action to pursue. In close calls and where possible — i.e., the statute of limitation may have run on the med mal case — it may be advisable to pursue both. While the medical malpractice aspect will add time and expense to the equation, it may also add a certain level of peace of mind. Choose wisely.
********************************
Contact us at 305-758-4900 or by email to learn your legal rights.
Jeffrey P. Gale, P.A. is a South Florida based law firm committed to the judicial system and to representing and obtaining justice for individuals – the poor, the injured, the forgotten, the voiceless, the defenseless and the damned, and to protecting the rights of such people from corporate and government oppression. We do not represent government, corporations or large business interests.
While prompt resolution of your legal matter is our goal, our approach is fundamentally different. Our clients are "people" and not "cases" or "files." We take the time to build a relationship with our clients, realizing that only through meaningful interaction can we best serve their needs. In this manner, we have been able to best help those requiring legal representation.