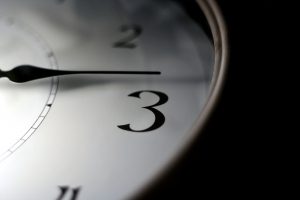 Every type of legal matter has a time bar to when legal proceedings can be maintained to address a dispute. The time bar is known as the statute of limitations. The Florida workers' compensation statute of limitations is contained in section 440.19, Florida Statutes.
Especially in the area of workers' compensation, the courts have formulated ways of overcoming the SOL defense. One avenue is by demonstrating — it is the claimant's burden — that the employer/carrier (E/C) have neglected or shirked their responsibilities and obligations to notify claimant[s] of possible benefits under the Workers' Compensation Act. Gauthier v. Florida International University, 38 So.3d 221 (Fla. 1st DCA 2010). The result of making the proper proof is that the E/C will be estopped from relying on a statute of limitations defense.
In Gauthier, the claimant sustained a serious eye injury. Despite its knowledge of claimant's severe ocular injury, E/C never pursued a date of maximum medical improvement (MMI) — section 440.02(10), Florida Statutes — or a permanent impairment rating (PIR) — 440.02(22) — thus avoiding the payment of permanent impairment benefits — 440.15(3) — which, if paid, would have tolled the statute of limitations.
When claimant attempted to return to Bascom Palmer Eye Institute for her annual visit, the E/C refused to authorize any further treatment because it determined the statute of limitations had expired on claimant's claim. Consequently, claimant filed a petition for benefits (PFB) seeking impairment benefits in addition to other various medical and indemnity benefits available under the workers' compensation law. The E/C defended by asserting claimant failed to prosecute her claim within the statutory period. The judge of compensation claims (JCC) ruled in E/C's favor. Claimant appealed.
The Gauthier court agreed with the claimant that the E/C should be estopped from relying on a statute of limitations defense because claimant showed by uncontested evidence that the E/C failed to act when it was under a duty to do so and that claimant was misled to her detriment due to the E/C's omission. See Larry K. Myer, P.A. v. Kimberly, 765 So. 2d 951 (Fla. 1st DCA 2000) (estoppel by silence or inaction will be found when claimant is misled to his or her detriment); see also Travelers Ins. Co. v. Spencer, 397 So. 2d 358 (Fla. 1st DCA 1981) (holding omission sufficient to imply doctrine of equitable estoppel means negligent or culpable omission in instances where party failing to act is under duty to do so). It explained that E/C failed to obtain a date of MMI or a PIR from the medical provider that it selected, authorized, and paid to treat claimant's injury. As a result of the E/C's omission, claimant did not receive the impairment benefits, or even notice of her potential entitlement to such, to which she was entitled. Claimant, unaware of her entitlement to such benefits, failed to file a timely claim, and thereby lost the opportunity to toll the statute of limitations. See Roberson v. St. Johns County Sch. Bd., 973 So. 2d 598 (Fla. 1st DCA 2008) (holding E/C estopped from relying on statute of limitations defense where claimant failed to file PFB because of E/C's misrepresentation concerning claimant's PIR).
The court decided that E/C is under a continuing obligation, once it has knowledge of an employee's injury, to place needed benefits in the hands of the injured worker. Wood v. McTyre Trucking Co., Inc., 526 So. 2d 739 (Fla. 1st DCA 1988). "This requires an employer to "offer or furnish benefits when the employer knows, or reasonably should know from facts properly and diligently investigated, that such benefits are due."' Id. at 741-42. See also Wood, 526 So. 2d at 742; see also Riggs v. Al Raska Contracting, 573 So. 2d 155 (Fla. 1st DCA 1991) ("[The] Workers' Compensation Act is designed to be self executing, and the [E/C] carries the obligation to notify injured workers of their possible entitlement to benefits.").
********************************
Contact us at 866-785-GALE or by email to learn your legal rights.
Jeffrey P. Gale, P.A. is a South Florida based law firm committed to the judicial system and to representing and obtaining justice for individuals – the poor, the injured, the forgotten, the voiceless, the defenseless and the damned, and to protecting the rights of such people from corporate and government oppression. We do not represent government, corporations or large business interests.
While prompt resolution of your legal matter is our goal, our approach is fundamentally different. Our clients are "people" and not "cases" or "files." We take the time to build a relationship with our clients, realizing that only through meaningful interaction can we best serve their needs. In this manner, we have been able to best help those requiring legal representation.