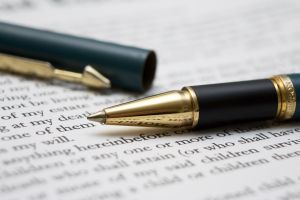 I have written many times before that maintaining Uninsured Motorist (UM)/Underinsured Motorist (UIM) coverage is an important way of providing a level of protection to self and others from the negative consequences of a serious motor vehicle accident. The coverage is outlined in Section 627.727, Florida Statutes.
To the extent of policy limits, UM covers losses sustained by the insured, passengers, and family members caused by a party who fails to maintain Bodily Injury (BI) insurance. Hit-and-run and "phantom vehicle" scenarios also fall under UM coverage. UIM covers losses that exceed the limits of coverage available under the at-fault party's BI insurance. Neither UM/UIM nor BI are mandatory coverages under Florida law.
A component of UM/UIM is stacked v. non-stacked coverage. These are the similarities and differences between the two:
Aggregating Policy Limits. When people think of stacked UM/UIM, aggregation is the first concept that comes to mind. Aggregation is the act of combing the coverage limits of two or more stacked UM/UIM policies. For example, if the insured owns two vehicles with $100,000 of per person stacked UM/UIM coverage on each, a combined $200,000 in coverage is available. If stacked coverage is maintained on one but not the other, even if the other has non-stacked UM/UIM, aggregation is not available.
UM/UIM Coverage Following the Owner. With one exception, both stacked and non-stacked UM/UIM follow the insured. The lone exception is when the non-stacked insured is occupying another owned vehicle. Coverage will be denied. The exception is allowed by s.627.727(9), Florida Statutes. Otherwise, both stacked and non-stacked coverage follow the owner, whether struck as a pedestrian 1000 miles from the insured vehicle, while riding a bicycle, or occupying a friend's car. The stacked insured is covered even if occupying another owned vehicle.
UM/UIM Coverage Following the Vehicle. Both stacked and non-stacked UM/UIM cover the insured vehicle.
For more than 50 years, UM/UIM has been considered an important component of a system fabricated to provide a basic level of insurance protection to the public. This is why, in 1971, in the case of Mullis v. State Farm Mut. Auto. Ins., the Florida Supreme Court came down hard against an exclusion in a UM policy. (In Mullis, the insurance carrier sought to deny UM benefits to the son of the named insured, his father, with whom he was residing at the time he was injured by an uninsured motorist while operating a motorcycle.) Through its words, the Supreme Court cemented a mindset towards UM/UIM that remains influential still:
The public policy of the uninsured motorist statute (Section 627.0851) is to provide uniform and specific insurance benefits to members of the public to cover damages for bodily injury caused by the negligence of insolvent or uninsured motorists and such statutorily fixed and prescribed protection is not reducible by insurers' policy exclusions and exceptions any more than are the benefits provided for persons protected by automobile liability insurance secured in compliance with the Financial Responsibility Law.

Insurers or carriers writing automobile liability insurance and reciprocal uninsured motorist insurance are not permitted by law to insert provisions in the policies they issue that exclude or reduce the liability coverage prescribed by law for the class of persons insured thereunder who are legally entitled to recover damages from owners or operators of motor vehicles because of bodily injury.
Despite Mullis, insurers continue to make runs at whittling away at the rights afforded policy holders. As they say, Profits Over People. They have attacked through the courts, the Florida Legislature, and clever policy language. Many of their assaults, in the form of exclusionary policy language, have been rebuffed — see Young v. Progressive S.E. Ins. Co., 755 So. 2d 80 (Fla. 2000)(Progressive's effort to exclude sovereign entities like government agencies from the definition of "uninsured motorist" was rejected); Amica Mutual Ins. Co. v. Willis, 235 So. 3d 1041 (Fla. 2nd DCA 2018)(the carrier was prohibited from creating a definition of "uninsured motorist" that excluded golf carts); and Varro v. Federated Mut. Ins. Co., 854 So. 2d 726 (Fla. 2nd DCA 2003)(efforts at providing UM coverage to some insureds but not others, was struck down) — and legislative successes have been contained enough through consumer protective requirements, such as those outlined in s.627.727(9), Florida Statutes, to be considered a wash.
Unfortunately, a 2019 appellate court decision could be signaling a problematic future.
Under Florida law, if a motor vehicle insurance company provides liability coverage to a resident relative, then it must also extend the same level of UM coverage. See s.627.727(1); Flores v. Allstate Ins. Co., 819 So. 2d 740, 744 (Fla. 2002) ("[U]ninsured motorist coverage … is statutorily intended to provide the reciprocal or mutual equivalent of automobile liability coverage …." (quoting Mullis v. State Farm). UM/UIM can be waived by complying with the informed-acceptance and reduced-premium requirements of 627.727(9).
In Owners Ins. Co. v. Allstate Fire & Casualty Ins. Co., 44 Fla. L. Weekly 2618 (Fla. 2nd DCA 2019)*, the appellate court denied UM to the insureds' son under a stacked UM policy issued by Owners, even though the informed-acceptance and reduced-premium requirements of 627.727(9) were not met. The Owners policy covered resident relatives, but only those "relatives who do not own an automobile." The son owned an automobile at the time of the accident. The court excused the 627.727(9) requirements by explaining that since the son was properly excluded from BI coverage under his parents' policy, the UM waiver procedures mandated in section 627.727(9) were inapplicable. Hence, instead of attempting to deny coverage through a UM exclusion, which had failed with the courts in the past, the carrier pulled an end around. The Florida Supreme Court or the Florida Legislature need to have the last word on this matter.
The takeaway from the Owners case is that from now on nobody can be certain what coverage they actually have without reading through the policy and keeping current with the slew of endorsements issued by carriers. Good luck with that.
*UPDATE: Allstate's Motion for Rehearing, Clarification and Certification of Question
and for Rehearing En Banc was granted in part, and the opinion dated October 25,
2019, was withdrawn with this opinion is issued in its place. In the replacement opinion, the En Banc court decided that the Owners policy extended basic liability coverage to the son. It came to this conclusion by considering policy language that was overlooked in arriving at the withdrawn decision. Since Florida law mandates UM coverage for those covered by BI, UM was also extended to the son.
Unfortunately, the substituted decision does not relieve the concern raised by the withdrawn decision, which is: carriers are not barred from crafting policy language resulting in the elimination of BI coverage to those traditionally covered, which will also result in the loss of UM coverage. In other words, while an end-around to the UM statute was not accomplished in the Owners case, there is nothing prohibiting future efforts to make good.
********************************
Contact us at 305-758-4900 or by email to learn your legal rights.
Jeffrey P. Gale, P.A. is a South Florida based law firm committed to the judicial system and to representing and obtaining justice for individuals – the poor, the injured, the forgotten, the voiceless, the defenseless and the damned, and to protecting the rights of such people from corporate and government oppression. We do not represent government, corporations or large business interests.
While prompt resolution of your legal matter is our goal, our approach is fundamentally different. Our clients are "people" and not "cases" or "files." We take the time to build a relationship with our clients, realizing that only through meaningful interaction can we best serve their needs. In this manner, we have been able to best help those requiring legal representation.