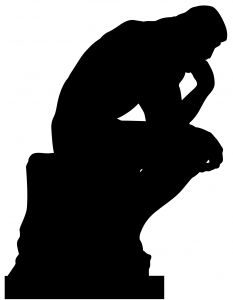 In 1961, the Florida Supreme Court denied benefits to a workers' compensation claimant who claimed to hurt her back on the job, for misrepresenting a past medical condition in a job application. See, Martin v. Carpenter, 132 So.2d 400 (Fla. 1961).
For a number of years prior to completing her job application, the claimant had experienced pains in her back. She had on several occasions during those years sought medical treatment for her back condition. When claimant sought employment by the employer she was required to complete a document named "Physical Examination Record" as a condition precedent to employment. The first question on the form asked if the applicant had ever been subject to various diseases and infirmities including "Back injury or Backache." To this question claimant answered "No."
The employer/carrier advanced two defenses to the claim for benefits, the second contention being that claimant, because of falsification of the pre-employment questionnaire as to her physical condition, is not entitled to compensation.
Since the issue was one of first impression in Florida, the Florida Supreme Court looked to other courts for ideas. It found all the authority it needed in Minneapolis, St. P. & S.S.M. Ry. Co. v. Rock, 1929, 279 U.S. 410, 49 S.Ct. 363, 73 L.Ed. 766, a 1929 case decided by the Supreme Court of the United States. In Rock, an employee prevailed upon another person to submit in his place to a pre-employment physical examination which he knew he could not pass. The employee was employed and suffered an injury. He brought an action for his injury. In finding against the employee, the court said, at 279 U.S. at page 415, 49 S.Ct. at page 365:
"* * * It was at all times his [the employee's] duty to disclose his identity and physical condition to [the] petitioner. His failure so to do was a continuing wrong in the nature of a cheat. The misrepresentation and injury may not be regarded as unrelated contemporary facts. As a result of his concealment his status was at all times wrongful, a fraud upon petitioner, and a peril to its patrons and its other employees. Right to recover may not justly or reasonably be rested on a foundation so abhorrent to public policy. * * *"
Building on this foundation, the Florida Supreme Court adopted the following rule:
a false representation as to physical condition or health made by an employee in procuring employment will preclude the benefits of the Workmen's Compensation Act for an otherwise compensable injury if there is shown to be a causal relationship between the injury and the false representation and if it is also shown that (1) the employee knew the representation to be false, (2) the employer relied upon the false representation and (3) such reliance resulted in consequent injury to the employer.
This rule has ruled this issue in Florida for more than fifty years. Its grip may be loosening.
The Americans with Disabilities Act (ADA) was signed into law on July 26, 1990. It may preempt Martin v. Carpenter. The Act prohibits employers falling within its purview — 14 or more employees — from inquiring about disabilities and prior workers' compensation cases and requiring a medical examination before a job offer is made. This may well mean that a workers' compensation employer/carrier relying on pre-job offer statements to assert the Martin v. Carpenter defense has violated the ADA. Going further, as the ADA seeks to remove artificial and unnecessary barriers to employment, where such barriers are based upon unreasonable discrimination, it can be argued that the ADA renders Martin v. Carpenter unconstitutional.
The continued viability of Martin v. Carpenter has not yet been tested. If and when it is, it may fail. Not only does the ADA allow employers to ask questions in the pre-offer stage about an applicant's ability to perform specific job functions, which is a way of tiptoeing around direct talk about disabilities and infirmities, medical examinations and health questions can be asked once a job has been offered. These are two areas where dishonest responses may run afoul of Martin v. Carpenter without implicating the ADA.
While Martin v. Carpenter is being challenged, questions along the same lines could be raised about section 440.15(5)(a), Florida Statues, which closely resembles Martin in import and effect. The section reads as follows:
The fact that an employee has suffered previous disability, impairment, anomaly, or disease, or received compensation therefor, shall not preclude her or him from benefits, as specified in paragraph (b), for a subsequent aggravation or acceleration of the preexisting condition or preclude benefits for death resulting therefrom, except that no benefits shall be payable if the employee, at the time of entering into the employment of the employer by whom the benefits would otherwise be payable, falsely represents herself or himself in writing as not having previously been disabled or compensated because of such previous disability, impairment, anomaly, or disease and the employer detrimentally relies on the misrepresentation.
Stay tuned.
********************************
Contact us at 305-758-4900 or by email to learn your legal rights.
Jeffrey P. Gale, P.A. is a South Florida based law firm committed to the judicial system and to representing and obtaining justice for individuals – the poor, the injured, the forgotten, the voiceless, the defenseless and the damned, and to protecting the rights of such people from corporate and government oppression. We do not represent government, corporations or large business interests.
While prompt resolution of your legal matter is our goal, our approach is fundamentally different. Our clients are "people" and not "cases" or "files." We take the time to build a relationship with our clients, realizing that only through meaningful interaction can we best serve their needs. In this manner, we have been able to best help those requiring legal representation.