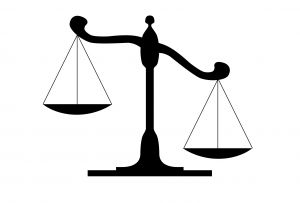 While the American jury system is one of the greatest human inventions, it is not infallible. At times our peers are influenced by prejudice, passion, or corruption; they sometimes ignore or misconceive evidence, take improper elements of damages into account by speculation and conjecture.
A verdict based on any of these elements should be rejected by the trial judge and superior appellate courts. There are various procedures for putting the decision before the respective courts. Rather than address those procedures, this blog will focus on the legal standards the courts consider.
There are two standards. The threshold standard is purely objective, the other standard is a hybrid of objective and subjective analysis.

The leading cases for the objective standard include Parrish v. City of Orlando, 53 So.3d 1199 (Fla. 5th DCA 2011), Ellender v. Bricker, 967 So.2d 1088 (Fla. 4th DCA 2007), Dolphin Cruise Line, Inc. v. Stassinopoulos, 731 So. 2d 708 (Fla. 3d DCA 1999), Stevens v. Mount Vernon Fire Insurance Co., 395 So. 2d 1206 (Fla. 3d DCA 1981), and Deklyen v. Truckers World, Inc., 867 So.2d 1264 (Fla. 5th DCA 2004).
In Ellender, the plaintiff was injured in a motor vehicle accident and presented undisputed evidence of back and neck injuries that would cause him pain and suffering in the future. The evidence also revealed that, while the plaintiff had a prior back injury that could have contributed to his pain, he had no preexisting neck problems. The jury awarded the plaintiff past and future medical expenses but awarded nothing for past and future pain and suffering. The plaintiff's motion for additur or, alternatively, a new trial on damages was denied. On appeal, the appellate court recognized that where "the evidence is undisputed or substantially undisputed that a plaintiff has experienced and will experience pain and suffering as a result of an accident, a zero award for pain and suffering is inadequate as a matter of law."
In other words, where the evidence is undisputed, it cannot be ignored. Essentially, the analysis is objective. The court examines the record for disputed evidence on the subject. If none exists, the court must must order a new trial. The quality of the evidence is not weighed. Hence, the basis for the expression, "as a matter of law."
Qualitative measurement is a key element of the second standard. Florida courts have long recognized the duty of the trial court to grant a new trial if the verdict is against the manifest weight of the evidence. Cloud v. Fallis, 110 So. 2d 669, 673 (Fla. 1959); Miles v. Ware, 204 So. 2d 524, 526 (Fla. 3d DCA 1967). While a trial court's authority to grant a new trial where a verdict is grossly inadequate was well entrenched in Florida's common law, the Legislature codified the principle by enacting §768 74, Fla. Stat. ITT Hartford Insurance Co. of the Southeast v. Owens, 816 So. 2d 572, 579 (Fla. 2002). Fla. 2002).
This standard requires a qualitative measurement of the evidence. It allows for verdicts supported by disputed evidence to be overruled. It can be a difficult exercise, more difficult than the relatively straightforward objective analysis.
************************************************
Contact us toll free at 866-785-GALE or by email to learn your legal rights.
Jeffrey P. Gale, P.A. is a South Florida based law firm committed to the judicial system and to representing and obtaining justice for individuals – the poor, the injured, the forgotten, the voiceless, the defenseless and the damned, and to protecting the rights of such people from corporate and government oppression. We do not represent government, corporations or large business interests.
While prompt resolution of your legal matter is our goal, our approach is fundamentally different. Our clients are "people" and not "cases" or "files." We take the time to build a relationship with our clients, realizing that only through meaningful interaction can we best serve their needs. In this manner, we have been able to best help those requiring legal representation.