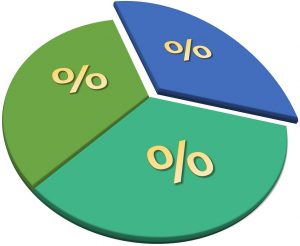 Last week I blogged on the subject of the interplay between health insurance and disability insurance liens and recoveries in personal injury cases. Today's topic has numerous similarities. It also has a significant difference.
Section 768.76(4), Florida Statutes controls health and disability insurance liens governed by Florida law. Section 440.39 is the companion statute that controls workers' compensation liens. Each statute lays out a formula for satisfying liens from recoveries made in personal injury cases. The difference is not recognizable from the language of the respective statutes. In fact, the statutes read very much alike. It took case law to create the distinction.
Damages in personal injury cases fall into two broad categories: economic and noneconomic. Economic damages include past and future medical expenses and income loss. Noneconomic damages include past and future pain and suffering, mental anguish, and losing the capacity to enjoy life. Economic damages are objective. Noneconomic damages are subjective.
The benefits available in Florida workers' compensation cases are limited to medical and lost wages (indemnity), making it similar to health insurance and disability insurance. Noneconomic damages are not available in workers' compensation cases.
However, while the benefits are similar, their reimbursement rights differ in a significant respect. (It is not uncommon for someone injured on the job to also have a civil remedy against a third party tortfeasor.) In Magsipoc v. Larsen, 639 So.2d 1038 (Fla. 5th DCA 1994), a case involving costly medical expenses incurred to keep a child alive, the health insurance carrier was informed that its lien would not attach to the portion of the third party settlement attributable to noneconomic damages. Compare this to the lien rights of workers' compensation carriers, where the claimant does not get to carve out of his or her third party recovery the amount for noneconomic damages so as to reduce the workers' compensation lien. See Hewitt Coleman & Associates v. Grattan, 432 So.2d 125 (Fla. 2nd DCA 1983).
To understand the potential significance, consider this example: An accident victim settles his third party case for $500,000. $100,00 of the settlement is attributed to medical expenses, $400,000 to pain and suffering damages. An entity with lien rights has previously paid $250,000 in medical expenses. If the entity is a health insurance carrier subject to Florida law, it's recovery is determined by this formula:
Subtract attorney's fees and costs from the amount recovered to arrive at the net recovery. In the example above, assuming attorney's fees and costs of $200,000, the net recovery is $300,000. This comes to 60% of the gross settlement.
If the gross settlement of $500,000 settlement matches the full value of the case, the health insurance carrier may recover 60% of the $100,000, or $60,000, rather than 60% of $250,000, or $150,000.
However, if the case has settled for less than full value, which, for a variety of factors, is not unusual, full value must be determined. Either the parties can agree or a trial judge will decide. In the above example, assume that full value is $1,500,000. Divide the net settlement ($300,000) by this amount to determine what percentage of the $100,000 the health insurance carrier may recover. The answer is 20%, or $20,000.
Compare to the workers' compensation insurance carrier reimbursement rights:
60% reimbursement comes to $150,000 (vs. $60,000 for the health insurance carrier)
20% is $50,000 ($20,000)
See these cases for a further detailed explanation of the workers' compensation lien formula:
********************************
Contact us at 305-758-4900 or by email to learn your legal rights.
Jeffrey P. Gale, P.A. is a South Florida based law firm committed to the judicial system and to representing and obtaining justice for individuals – the poor, the injured, the forgotten, the voiceless, the defenseless and the damned, and to protecting the rights of such people from corporate and government oppression. We do not represent government, corporations or large business interests.
While prompt resolution of your legal matter is our goal, our approach is fundamentally different. Our clients are "people" and not "cases" or "files." We take the time to build a relationship with our clients, realizing that only through meaningful interaction can we best serve their needs. In this manner, we have been able to best help those requiring legal representation.