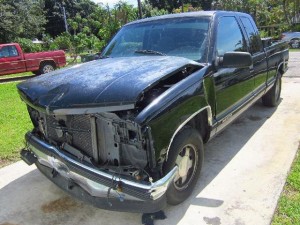 Regarding recovery based on fault, present-day Florida tort law is governed by the standard established by the Florida Supreme Court in Hoffman v. Jones, 280 So.2d 431 (Fla., 1973). Hoffman replaced Florida's contributory negligence rule (West v. Caterpillar Tractor Co., Inc., 336 So.2d 80, 90 (Fla.1976): the "gist of the doctrine of contributory negligence is that the person injured should not recover when it appears that the injury would have been avoided if the injured person had exercised reasonable care") with a system of tort recovery based on a "pure form" of comparative negligence:
"If plaintiff and defendant are both at fault, the former may recover, but the amount of his recovery may be only such proportion of the entire damages plaintiff sustained as the defendant's negligence bears to the combined negligence of both the plaintiff and the defendant." Hoffman, 280 So.2d at 438.
Following the opinion in Hoffman, the Florida Legislature in 1986 codified the Court's adoption of a system of comparative negligence, and its concomitant abolishment of the rule of contributory negligence, by enacting section 768.81 Florida Statutes (2015 version).