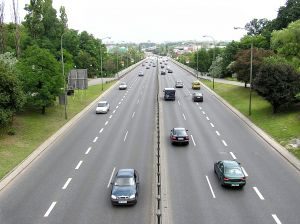 Personal Injury Protection (PIP), or "No-Fault," is a type of Florida motor vehicle insurance available to a "named insured, relatives residing in the same household, persons operating the insured motor vehicle, passengers in the motor vehicle, and other persons struck by the motor vehicle and suffering bodily injury while not an occupant of a self-propelled vehicle." See, section 627.736(1), Florida Statutes. Subject to policy limits (usually $10,000) and deductibles, PIP covers 80% of medical expenses and 60% of lost wages.
Generally, PIP carriers cannot recoup these payments from entities such as at-fault drivers and health insurance. Section 627.7405(1) is the exception to the rule. It reads as follows:
Notwithstanding ss. 627.730–627.7405, an insurer providing personal injury protection benefits on a private passenger motor vehicle shall have, to the extent of any personal injury protection benefits paid to any person as a benefit arising out of such private passenger motor vehicle insurance, a right of reimbursement against the owner or the insurer of the owner of a commercial motor vehicle, if the benefits paid result from such person having been an occupant of the commercial motor vehicle or having been struck by the commercial motor vehicle while not an occupant of any self-propelled vehicle.