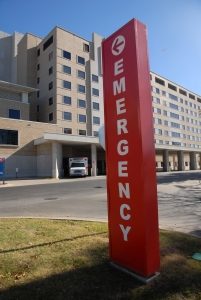 CAVEAT: This blog has been superseded by this blog: Jeffrey P. Gale, P.A. // Constitutionality of Florida Hospital Lien Depends on Mechanism of Creation
Hospital liens have been the bane of every Florida personal injury lawyer's existence. Perhaps no longer.
An enforceable lien is the right to receive a monetary payment from a person or entity, known as a third party, to satisfy a particular debt. In the matter of personal injury cases, the  source is the party responsible for causing the damages, the at-fault party, and in most instances the money comes from that party's liability insurance policy.
Hospital liens, both for public and private institutions, are created by special laws or ordinances. With rare exception, they provide that the facility gets paid in full before anyone else can make a claim to the money, including the injured party and his/her attorneys.
Hospital bills are typically large, oftentimes resulting in a significant portion of the third party proceeds being siphoned off to satisfy the lien. In some instances, the gap between what is owed and what is available is so wide there is little point in bothering to settle the case. In that situation, the defendant gets away with paying nothing.