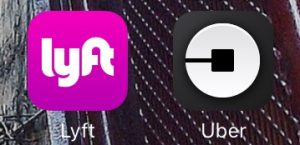 In a case with far-reaching implications, Florida's Third District Court of Appeal ruled on February 1, 2017 that an Uber driver was not an employee of Uber. In McGillis v. Department of Economic Opportunity, the court decided that, based on the contract between the driver and Uber and the nature of their relationship, the driver was an independent contractor for the purpose of reemployment assistance under Chapter 443 Florida Statutes (2015).
While the case involves a relatively minor claim for unemployment compensation, the court's ruling, with its in-depth analysis of Florida's independent contractor law, will have consequences in other types of Florida cases.
In civilized society a person injured through the negligence of another party should have the right to be compensated for their losses by that party. However, what is good in theory (i.e., the right to pursue a recovery) does not always pan out in reality. Frequently, the at-fault party is not adequately insured, if insured at all, or does not have the personal means to cover the losses. It is the personal injury lawyer's job to make every effort to find sources of payment.