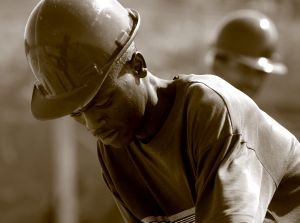 Two competing principles have always been at play when determining whether injuries, medical conditions, and death are compensable under Florida's workers' compensation system. One of the principles was described by the Florida Supreme Court, in Protectu Awning Shutter Co. v. Cline, 16 So. 2d 342 (Fla., 1944): "The purpose of the act [Chapter 440 Workers' Compensation] is to shoulder on industry the expense incident to the hazards of industry; … and to ultimately pass on to the consumers of the products of industry such expense." The other principle was described in General Properties Co. v. Greening, 154 Fla. 814, 18 So.2d 908, 911 (Fla. 1944): "This very valuable statute, [Chapter 440, Florida Statutes] while fulfilling a long standing public need, was not designed to take the place of general health and accident insurance."
What these competing principles represent is that there must be some industrial causation for an injury or death to be compensable — i.e., only "personal injury or death by accident arising out of and in the course of employment" are covered under Florida's workers' compensation system. See, § 440.02(19) Florida Statutes.
In Victor Wine & Liquor, Inc. v. Beasley, 141 So. 2d 581 (Fla., 1961), the Florida Supreme Court considered whether an employee with a non-disabling heart disease, coronary atherosclerosis, who suffered a heart attack while at work performing his accustomed physical exertions, had sustained a compensable accident. In reaching its decision, the Court created the following heart attack case standard:
When disabling heart attacks are involved and where such heart conditions are  precipitated by work-connected exertion affecting a pre-existing non-disabling heart disease, said injuries are compensable only if the employee was at the time subject to unusual strain or over-exertion not routine to the type of work he was accustomed to performing.
In 1978, the Florida Supreme Court extended the Victor Wine test to "other failures of the general cardiovascular system." See, Richard E. Mosca & Co., Inc. v. Mosca, 362 So. 2d 1340 (Fla., 1978) (the Court applied the Victor Wine test to hold that the Claimant's ruptured cerebral aneurysm was not compensable.)
Victor Wine held sway for 53 long years, until 2014, when the First District Court of Appeal announced, in Energy Air v. LaLonde, 135 So. 3d 1090 (Fla. 1st DCA 2014), that the case had actually been superseded by a statute enacted in 2003.  The statute, § 440.09(1) Florida Statutes (2003), provides in pertinent part as follows:
The employer must pay compensation or furnish benefits required by this chapter if the employee suffers an accidental compensable injury or death arising out of work performed in the course and the scope of employment. The injury, its occupational cause, and any resulting manifestations or disability must be established to a reasonable degree of medical certainty, based on objective relevant medical findings, and the accidental compensable injury must be the major contributing cause of any resulting injuries. [Bold added for emphasis.] For purposes of this section, "major contributing cause" means the cause which is more than 50 percent responsible for the injury as compared to all other causes combined for which treatment or benefits are sought. In cases involving occupational disease or repetitive exposure, both causation and sufficient exposure to support causation must be proven by clear and convincing evidence.
Energy Air involved a heat exhaustion injury. When the Judge of Compensation Claims (JCC) ruled in favor of the Claimant without having evidence the injury was precipitated by exposure to dangers materially in excess to which the community is exposed, the Employer/Carrier appealed. Since all prior case law had placed the burden on Claimants to come forward with evidence of this type in similar cases, the E/C's appeal was well taken. However, the Energy Air court affirmed the JCC, stating as follows: "We … write solely to confirm that prior court-created causation standards are superseded by the Legislature's adoption of the '"major contributing cause"' standard effective January 1, 1994, see sections 440.09(1) & 440.02(36) Florida Statutes (2012)."
Hence, while not expressly addressing Victor Wine, which applied a different "court-created" causation standard, the court's broad pronouncement effectively swept it into the dustbin of history.
While Energy Air is a lone ruling, yet to be cited as authority or overruled, it is the law of the land for now in workers' compensation cases. This is because the First District Court of Appeal has exclusive jurisdiction of workers' compensation appeals at the DCA level, meaning that no appeals court other than the Florida Supreme Court will ever pass on this issue. Until the Florida Supreme Court does so, or the First DCA reverses itself in another case, an unlikely occurrence, the MCC standard trumps every court-created causation standard.
************************
Contact us toll free at 866-785-GALE or by email to learn your legal rights.
Jeffrey P. Gale, P.A. is a South Florida based law firm committed to the judicial system and to representing and obtaining justice for individuals – the poor, the injured, the forgotten, the voiceless, the defenseless and the damned, and to protecting the rights of such people from corporate and government oppression. We do not represent government, corporations or large business interests.
While prompt resolution of your legal matter is our goal, our approach is fundamentally different. Our clients are "people" and not "cases" or "files." We take the time to build a relationship with our clients, realizing that only through meaningful interaction can we best serve their needs. In this manner, we have been able to best help those requiring legal representation.